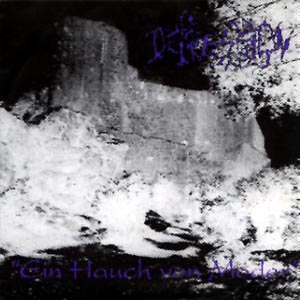 "Ein Hauch von Moder"
7"EP
(1996)
Gulli Records
(limited to 800 copies - sold out)

"Ein Hauch von Moder" was recorded on the 11th of January 1996 in seven hours
at Krähativsound Studio by Matthias Klinkmann and Kai
Backing Vocals on "Amputations for my Rations" by Ralle (Mailvaltar)
"Dogmatize" is a coverversion from BLOOD

Side A
1.Flesh of Mine
2. Infection
3. Dogmatize

Side B
1.Amputations for my Rations
2.Desperation of my Soul
3.Greet the Corpses

Drums, guitars, bass and screams by Kai "Mr. First Take"
Growls and bass on "Infection" by Marc "Drunken"